Last Updated on September 5, 2021 by Nina Ahmedow
I had honestly never considered going to the English town Chester nor did I know if there were any fun things to do in Chester. But when I went to London with a friend a few years ago we also stopped by Chester. The initial plan was to visit the guy she was dating at the time. But while we were in London he broke up with her. Over the phone.
I'm sure a lot of people who are not from the UK have never even heard of Chester. So let me tell you where this town is located and why it's worth visiting.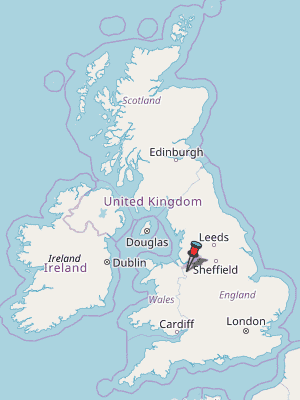 As you can see, Chester is very close to Wales. Due to the bizarre nature of my visit (my friend simply needed to get some things from her ex), I only spent a few hours in this pretty town.
Why You Should Visit Chester
As you can see from the photos, Chester is an absolute beauty of a town. One of the most romantic things to do in Chester is certainly simply strolling through the beautiful center with its stunning old buildings.
And while you probably wouldn't want to spend weeks here, a day trip to Chester will allow you a glimpse into the past. Because Chester has an enormous amount of Roman ruins.
At the time I honestly had no idea that there were well-preserved Roman ruins in England at all. But Chester dates back all the way to the Roman Empire when it was called Deva. But there's even more history in Chester: It also played a role in the English Civil War as a Royalist stronghold.
In Welsh, the town is known as Caer, and it's an important shopping destination for people from the north of Wales. That might not sound very interesting, except that the buildings in Chester are so gorgeous. I mean, who wouldn't want to go shopping in buildings from the Tudor era?
Things to Do in Chester
Visiting the majestic Cathedral is one of the best things to do in Chester. And not far from there, you can see the Eastgate Clock from 1899.
The most important things to do in Chester are pretty much all within walking distance. So you don't have to worry about taking buses or taxis at any time of day.
If you're looking for more romantic things to do in Chester you can go for a stroll along the Groves, the riverside promenade along the River Dee. Or you can rent a boat and see Chester from a different angle.
I wish I had had more time in Chester and maybe even used it as a base to explore a little bit of Wales. But despite the awkward circumstances I'm really glad I got to visit Chester, a town I would have otherwise never visited. Some places simply surprise you like that. I also had really low expectations for cities like Brussels and Bratislava and was positively surprised.
Where in the UK have you been? Is it a country you would like to explore beyond London?